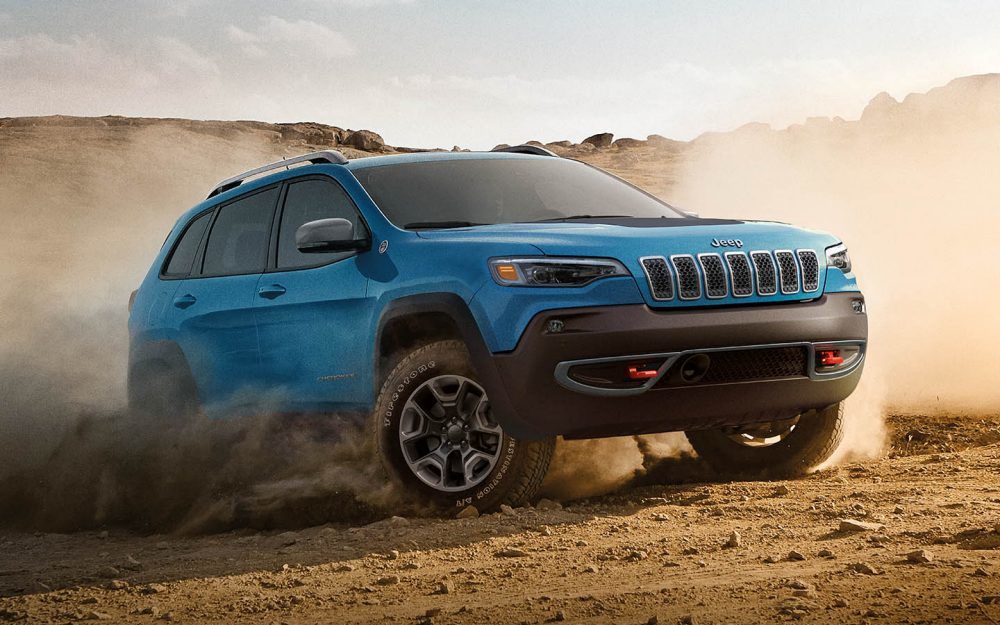 When the time comes to get behind the wheel of a safe SUV, you want to drive the 2019 Jeep® Cherokee. The Insurance Institute for Highway Safety (IIHS) recently announced that this model is a Top Safety Pick, further signifying what we already knew about this popular model. The Jeep Cherokee top safety features make it a leader and deserve plenty of attention.
What Makes the Jeep® Cherokee Safe?
According to the Jeep Cherokee top safety pick rating, several systems helped this SUV rank highly. The IIHS specifically picked out models with the Forward Collision Warning-Plus, LED projector headlamps, automatic high-beam control and Automatic Emergency Braking (AEB) systems. Along with that the Jeep Cherokee has a heavy-duty steel construction with a unique hinge- and A-pillar design.
The LED projector headlamps combine with the automatic high-beam control functions to provide superior visibility. You don't have to do anything to switch between the low- or high-beams while driving becaise the Cherokee will do it for you based on traffic conditions.
Furthermore, the Forward Collision Warning-Plus system utilizes radars and cameras to scan the environment around the SUV. It can tell when a crash is imminent and attempts to alert you beforehand. If you can't take action fast enough, the system automatically applies your brakes to reduce your chance of injury. With all of these systems hard at work, it's no surprise why the IIHS singled out the Cherokee.
You Deserve Safety
You don't want to take any chances with your family's safety. That's why now is the time to browse through our Jeep Cherokee inventory near New Haven, CT. You gain access to a full inventory of these safe SUVs when you visit Milford Jeep Dodge Chrysler Ram near Fairfield, CT. Stop by Milford Jeep Dodge Chrysler Ram to learn about our latest deals and take a test drive today.