Jeep® Performance Parts Announces 2-inch Lift Kit for the 2021 Jeep Wrangler 4xe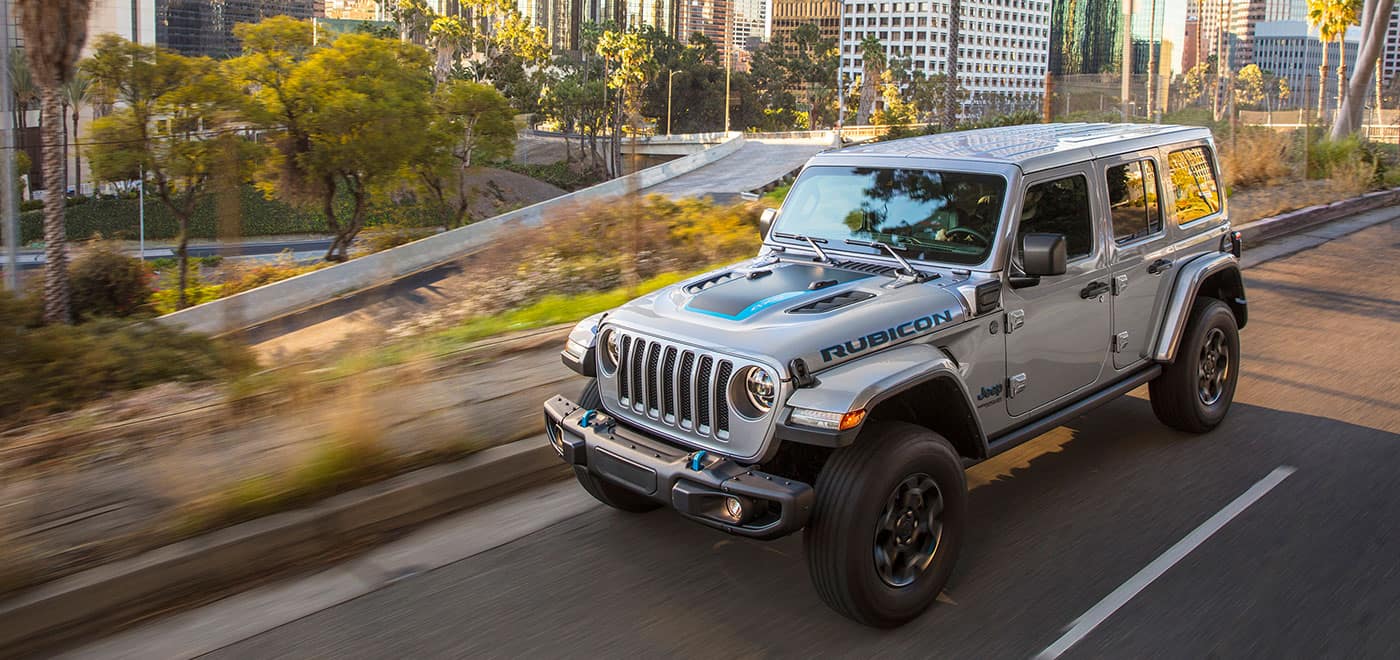 Jeep® has introduced its industry-first 2-inch lift kit for a plug-in hybrid electric vehicle to be used with the 2021 Jeep Wrangler 4xe. The new Jeep Wrangler 4xe features an all-new electric powertrain that delivers up to 220 miles of range on one charge.
The 2-inch lift kit allows the Jeep Wrangler 4xe to achieve optimal ride height for improved clearance and ground clearance, reduced body sway for enhanced handling performance, and a more aggressive look with increased wheel articulation.
The addition of a 2-inch lift kit for a Plug-in Hybrid Electric Vehicle was an easy decision for Jeep®. The Wrangler is one of the most iconic vehicles in the history of the automobile. It features an all-new powertrain and an advanced battery management system. The new 4×4 system provides directional capability with instant torque on demand. The 2-inch lift kit complements the Wrangler 4xe's off-road performance and iconic styling.
Jeep® Performance Parts (JPP) has been a leader in the off-roading segment for more than five decades and continues to showcase its commitment to improving product capability and creating unique offerings for its customers.
Jeep also offers a full line of suspension lift kits for the Jeep® Wrangler, Jeep® Grand Cherokee, and Jeep® Commander. With the all-new Wrangler 4xe, JPP offers more than 85 suspension lift kits for 14 different models.
You can get the new 2021 Jeep Wrangler 4xe for sale at Milford Jeep Dodge Chrysler Ram. We're a Jeep® dealership in Milford, CT; near New Haven, CT, near Fairfield, CT, near Hamden, CT.
Why You Should Get Your Jeep from Milford Jeep Dodge Chrysler Ram
Milford Jeep Dodge Chrysler Ram is one of the largest new vehicle dealers in the country. We're proud to be part of an automotive family that offers customers a wealth of products and services. As a member of the Dodge, Jeep®, Ram, Chrysler, and FIAT brands, we can provide you with virtually any vehicle on the planet.
Our success as a dealer is based on our commitment to excellence. We have great reviews for all our brands, including Jeep® reviews. Our service team is top-notch. Our parts department has the largest and most comprehensive selection of spare parts in the area.
Our Jeep® lease deals and Jeep® financing offers are designed to help you save money. Our team is dedicated to your satisfaction, and we're ready, willing, and able to help you find the vehicle that's right for you.
If you're ready to get your Jeep now, visit us at Milford Jeep Dodge Chrysler Ram, where you can get a fantastic deal on a pre-owned vehicle or a great vehicle for your next purchase, or contact us on our website to get started.