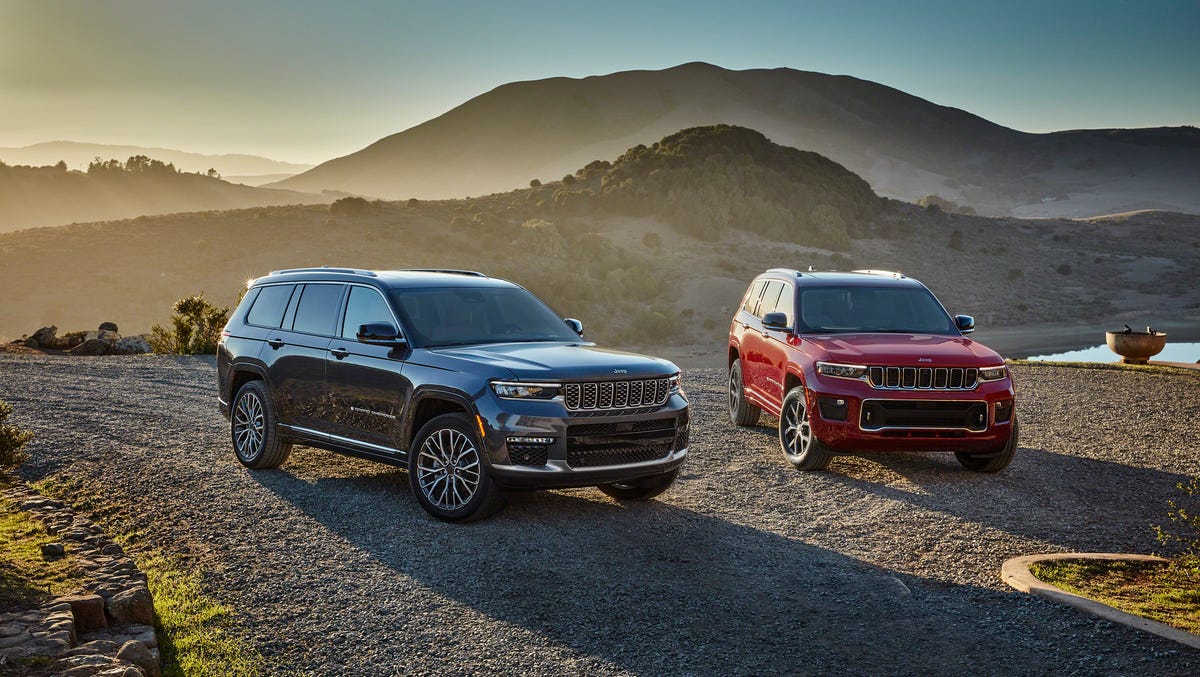 For almost 30 years now, the Jeep® Grand Cherokee has been lauded as one of the best SUVs in history, and following four generations of amazing innovations and wonderful technology, Jeep® has done it again with an awe-inspiring new addition to the Grand Cherokee line with the all-new 2021 Jeep® Grand Cherokee L. 
This special edition is designed to have unmatched capabilities in the 4×4 segment. The craftsmanship both inside and out is of superior quality, and it also comes with advanced safety features and the capacity to seat six or seven passengers. 
All new craftsmanship coupled with the Quadra-Trac I, Quadra-Trac II, Quadra-Drive II, and all the other 4×4 systems which have made Jeep® SUV so popular is present in the all-new 2021 Jeep® Grand Cherokee L. With a new architecture, the new SUV is significantly lighter, and quieter than the last generations. It's on-road, and off-road capacities are also significantly better. 
The spacious interior of the 2021 Jeep® Grand Cherokee L is also bigger with a standard 10-inch display screen and U-Connect system, high-quality leather, new led lighting with ambient features, and seat massage in both the driver's and the front passenger seat. 
These features are not the only things that are available in the new Grand Cherokee L. The wireless Apple CarPlay and windshield Head-up display and the Android Auto are also public in conjunction with the 19-speaker McIntosh audio system. 
This new generation of Grand Cherokee is already available in Jeep® dealerships, especially with us at Milford Jeep Dodge Chrysler Ram. We are a Jeep® dealership near New Haven, CT in Milford, CT, near Fairfield, CT, and near Hamden, CT. We also have another new Jeep® SUV for sale, and our used inventory is also impressive. 
We care about you as a customer and are ready to give you all the support we can. Whether your next Jeep® model is suitable for you or not, we can help with our insightful Jeep® reviews. If you also want to trade in your vehicle and you're asking yourself, "What's my vehicle worth?" We can help you trade in your vehicle with no stress. 
We are also a dealership that provides car financing for all our customers. We have Jeep® lease deals here at our dealership, and we also have a variety of programs for car financing. If you are new to getting a car, we can help you in this area as well. We have everything you can need in a vehicle. So, why don't you let's get started today by contacting us?